Toyota Hybrid vs. Electric Car Benefits
in Boston
Considering a new Toyota hybrid or EV, but want to compare them more closely? Allow us to assist you. At Herb Chambers Toyota of Boston, we can showcase a variety of EV and hybrid models available for purchase, such as the Toyota Prius and bZ4x, providing you with all the information you need about the differences between electric and hybrid vehicles.
Visit our Toyota dealership in Boston, where our knowledgeable Toyota sales team is here to answer any questions and make the car-buying experience as smooth as possible. Schedule a test-drive today and get behind the wheel of a new Toyota that you'll cherish for countless miles.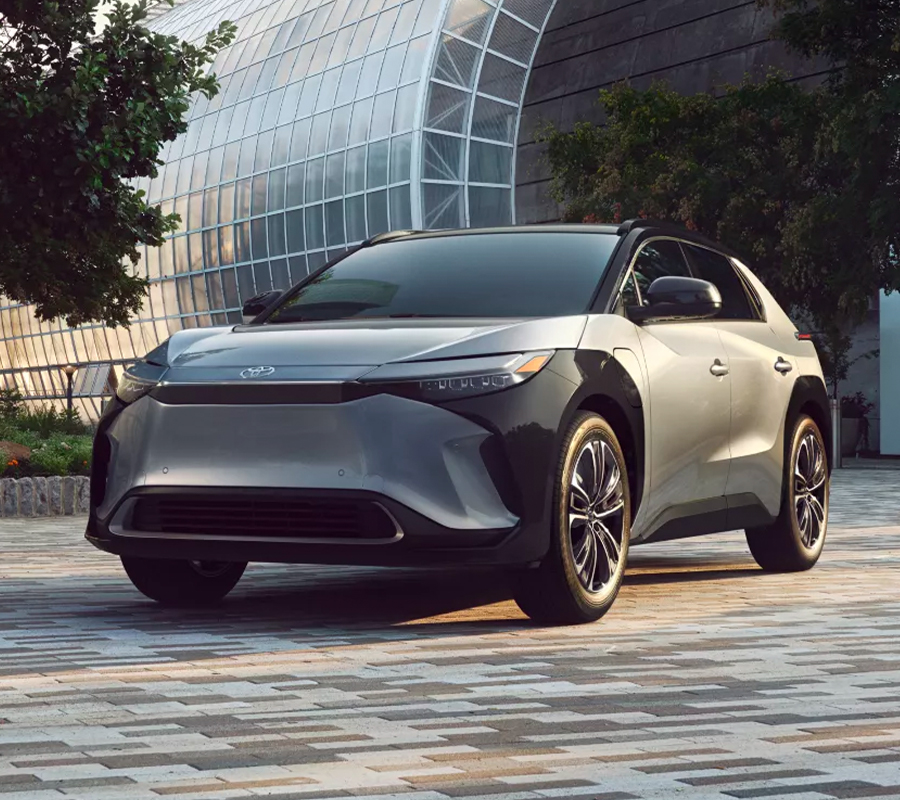 What Is a Hybrid Vehicle?
A hybrid vehicle refers to a car, truck, or SUV that utilizes both an electric motor and battery along with a gasoline powertrain. These vehicles typically offer better fuel efficiency, allowing you to bypass the gas station more frequently. New Toyota hybrid vehicles prioritize battery usage whenever possible, such as during idling or at a stop, and switch to the gas powertrain when necessary for optimal efficiency.
Toyota Hybrid models include:
2023 Toyota Corolla Cross Hybrid
2023 Toyota Sequoia
2023 Toyota Highlander Hybrid
2023 Toyota Prius
2023 Toyota Prius Prime PHEV
2023 Toyota Corolla Hybrid
2023 Toyota Camry Hybrid
2023 Toyota RAV4 Hybrid
2023 Toyota RAV4 Prime PHEV
2023 Toyota Venza
2023 Toyota Tundra i-FORCE MAX
2023 Toyota Sienna
2023 Toyota Crown
What Is An Electric Vehicle?
Electric vehicles (EVs) are cars that function solely with an electric motor powered by a battery. Over the past few years, EV technology has advanced significantly, resulting in electric cars that offer advantages such as remarkable range and rapid charging capabilities. The Toyota electric car lineup includes:
Want to buy or lease a new Toyota hybrid or EV?  Visit Herb Chambers Toyota of Boston! We look forward to getting you the keys to a new Toyota hybrid or EV today.